Page 8 - 1971 Harley Davidson XLH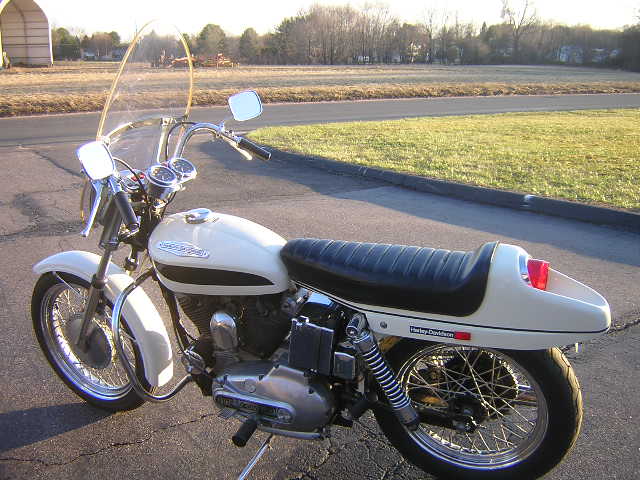 Here we have the 1971 Harley Davidson XLH in its factory optional alter ego with the fiberglass boat tail seat section that was available for a $60 up charge. There is a shorty fender under the tail that is painted to match. The reflector sticker usually says "Sportster" as well as the decal near the brake, but in this case it also says Harley Davidson as well.The turtle tank looks and fits much better than the peanut tank next to the Tail section.
The bike still needs to get the #1 sticker for the oil tank and possibly have the chain guard painted black. I would like to find a better and more original looking rear tire to replace the ginzo fatty that I have on her now. The exhaust is a single dual muffler unit that is stock. The sportster has, in my opinion, never looked better that it does here, but then again, I like the odd profile, weird sheet metal and pressed frame motor bikes more than the standard fare.