Page 6 - Harley Davidson 1997 FLHRI
This 97 FLHRI started life as a candy green and black sleeper that was, unfortunitly, just like ,1000 other Road Kings sold that year. This fuel injected 1340 cc big twin received a paint job very similiar to the 93 cow glide. Well, the fenders did. Some how the painter reversed the colors on the tanks and bags. After I freaked out and screamed a bit, I did not option to have it redone.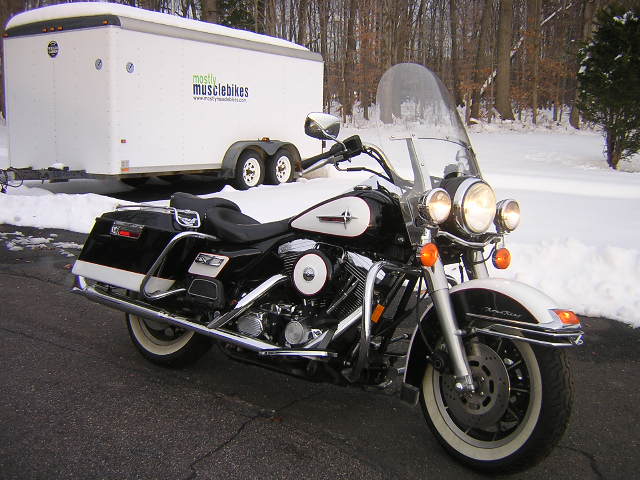 | | |
| --- | --- |
| | 2 |
This bike is my rider for long distance. It is reliable, comfortable, idles at highway speeds and stops very well. I have actually gotten the front wheel up a few inches when drinking. She lights up when the clutch is dumped. I have added a Black Nacelle, fish tail mufflers, Road King side and bag accents and a mustang seat. Nothing mechanical has been touched.