The New England Muscle Bicycle Museum. The Motorbikes page 34.
The Iverson Mini Indie is almost ready for the spring 2012 car shows on the Surf Board Side Car (2002) attached to this 1997 Harley Davidson FLHRI Road King. The first time I drove this rig, I almost crashed as there is just not enough weight to turn right. The slightest right turn at any speed causes the side car wheel to become airborne. The only way to put it back on the ground is to stop turning. Some times it is tough to do if the road is turning.
The original side car is out for matching paint. I do hope to get some use out of both these fiberglass options this year.
The board is a Kahuna made in Rhode Island. Rhode Island is not really an Island but they do have surf as it is on the Atlantic.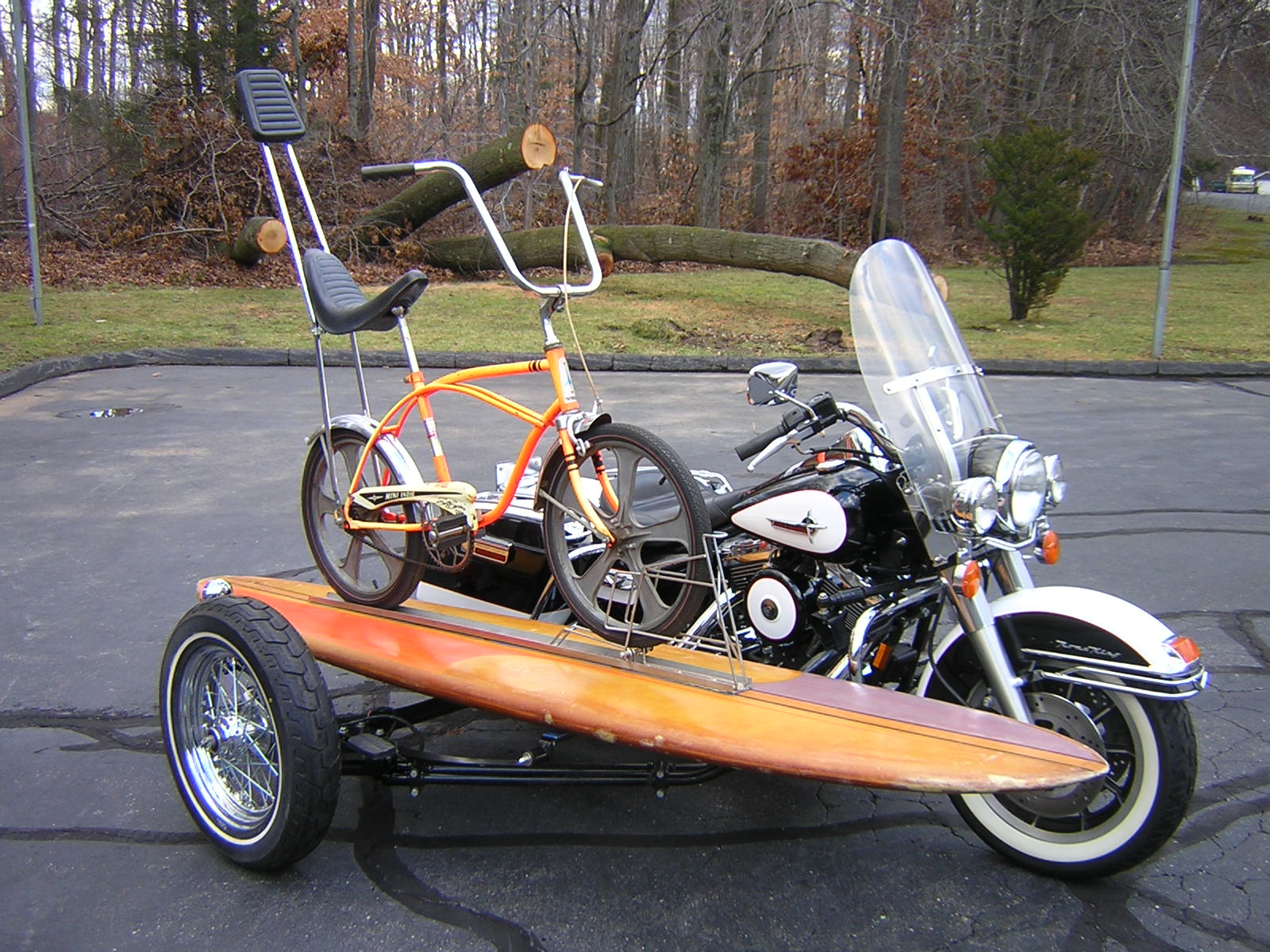 Who remembers the Match Box "Popcycle" ?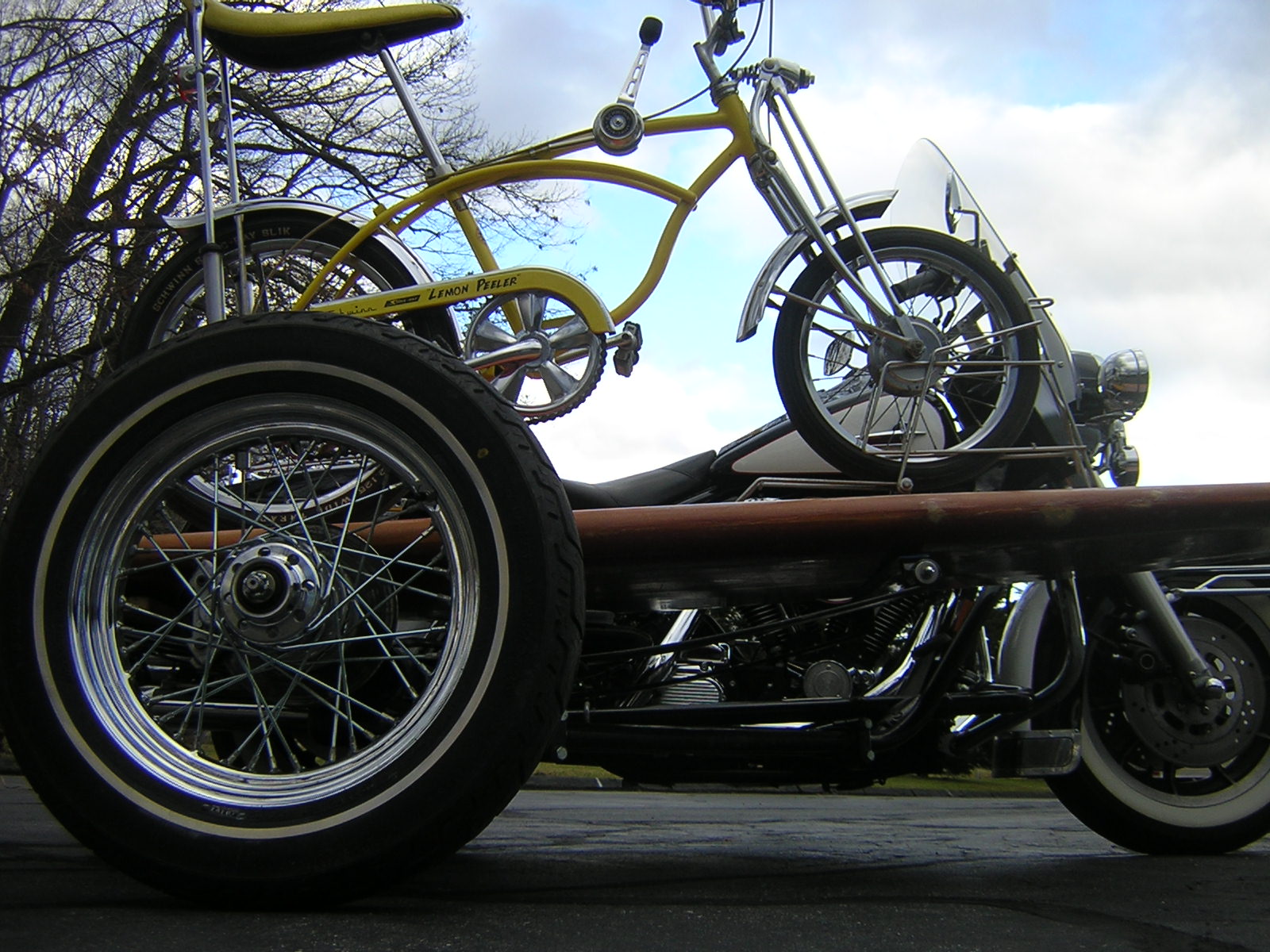 The addition of this side car (even when it was the full tub body) has made the Road King into a completely different ride. I can no longer fly down the high way or back roads whizzing around corners or do lazy "S"s on flat straight aways. I now fight for every mile. I am not saying that the side hack is not a cool and historic, as it is all that. It's just that... well... I had to buy another large cruiser. The bike was wrecked for care free motoring and has become a bit of a carnival ride. Maybe with out the spinning and the chains. I do like it and will ride it, but it will NOT be going to the Catskills or the Kangamangus ever.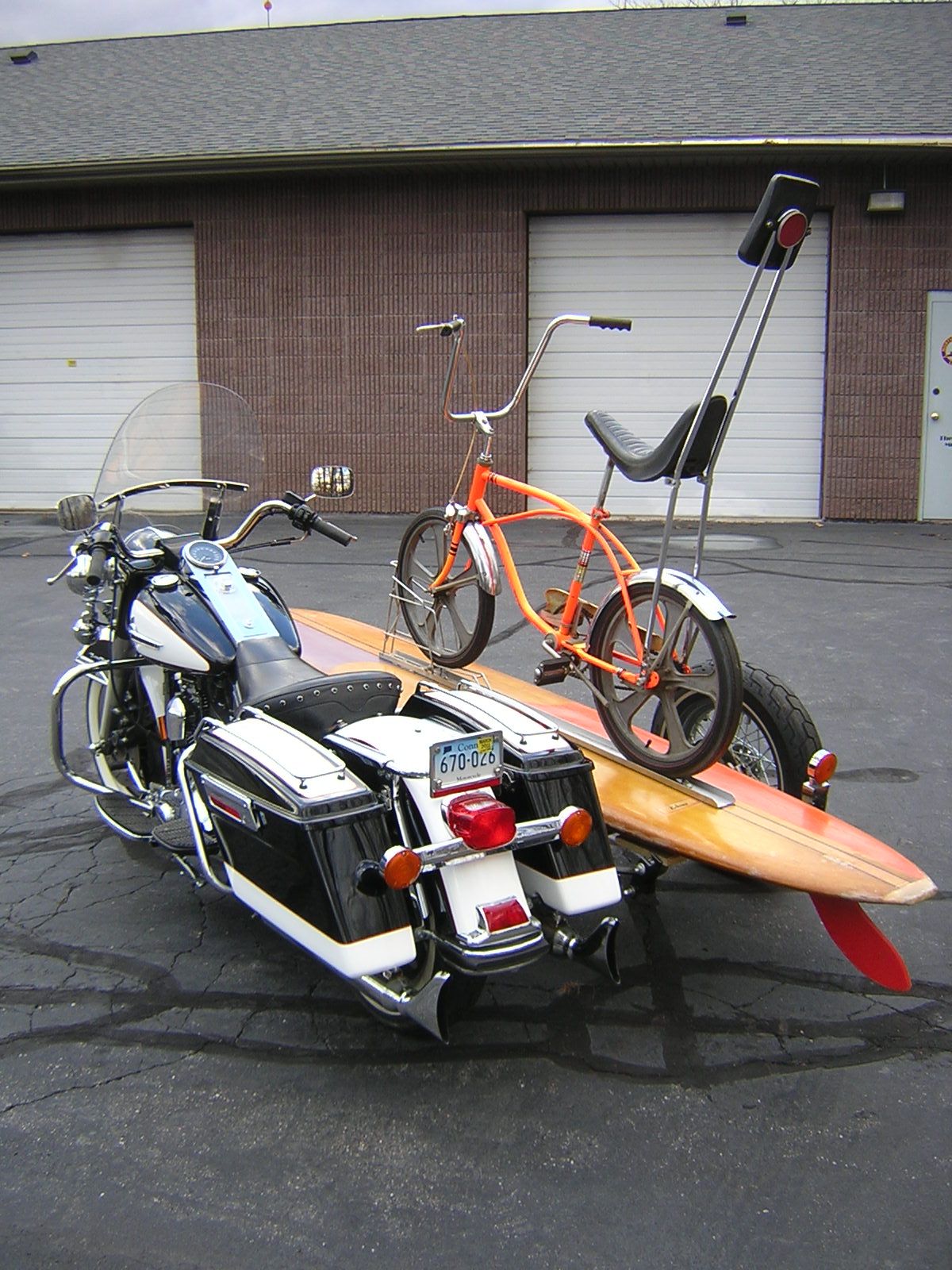 To prove that I was not lyin' about the need for another cruiser... here is the new FLD Switchback. I took this shot the day it came off the truck, but after I put the NOS 1971 #1 sticker on the battery box. I also added a "H" decal from a 1964 HD sprint to the oil tank. I swear, now I will leave it alone. Well, maybe I will add a small sissy bar, front crash bars, taller windshield, tool kit ... but I will black it all out.
Note the left over storm damage from the freak Halloween blizzard. The museum got 15" of heavy wet snow on top of the trees that still had all their leaves. MOON, that spells trouble. We had no electricity for 11 days.