The New England Muscle Bicycle Museum. The motorbikes page 32.
This Norton Jubilee 250 was delivered to me from California by Forward Air. Very nice people to deal with and the service was just great!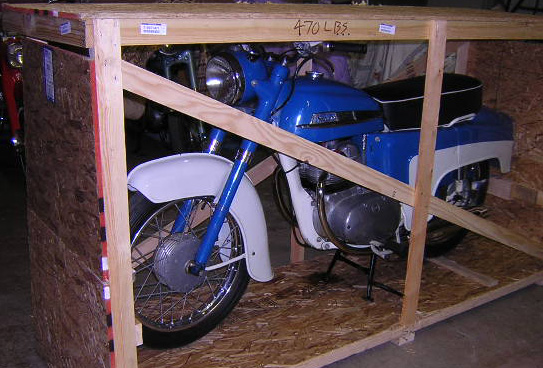 This little guy arrived at Bradley Field Int'l Airport and the shipper plopped it into our pick up with no hidden charges.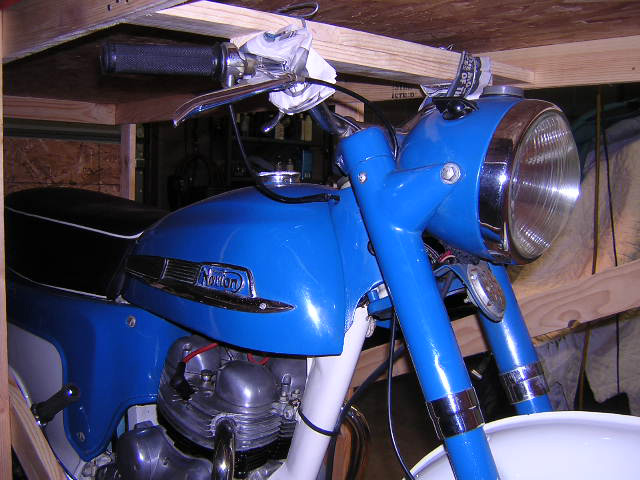 This British 4 stroke was built back when the industry was trying the futuristic enclosed body panels and streamline design. The 2 tone was common on the Ariel Leader and the big brother to this; the Norton Navigator.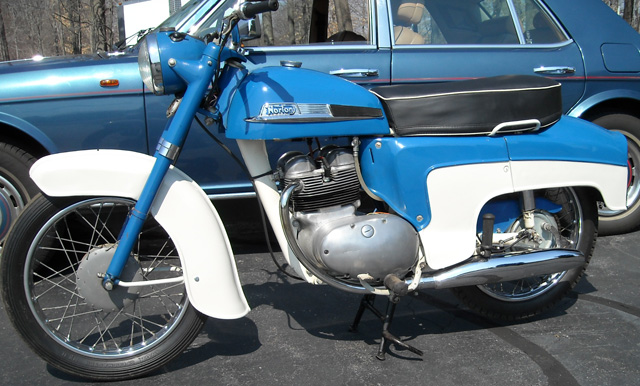 Somehow, the goofey fender ties the flat bottom gas tank into the poofy seat and nifty rear panels. What does hold the pipes into the head?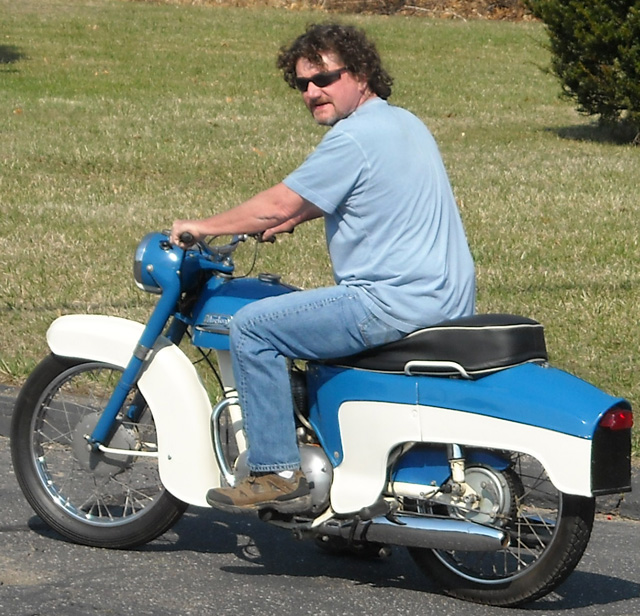 Captain Fatasstic taking a break from driving the Jubilee around the 'hood. She makes a very unique sound- like no other bike I have...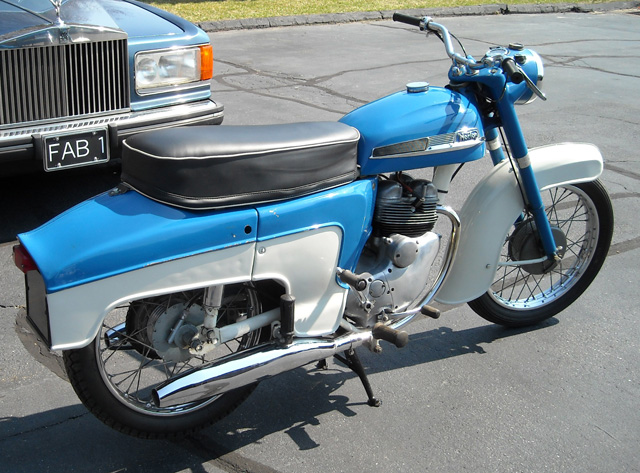 Shown here in front of "Penelopy", another British machine. Some of us who were Sci-Fi fans in the 60's will no doubt figure out just whay she is called that.