Page 30 - 1975 Rupp Centaur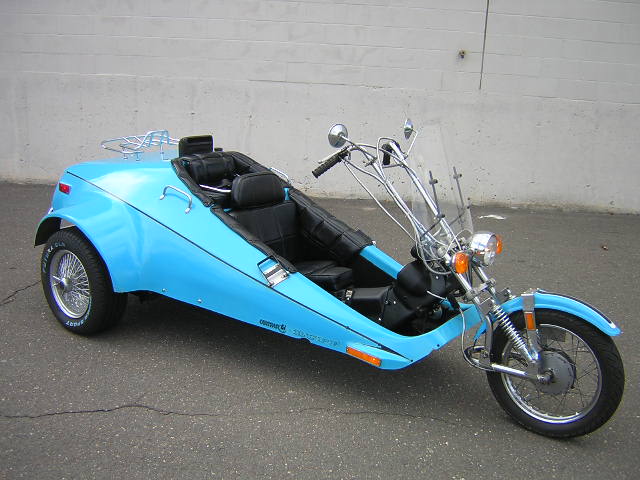 This is a 1975 Rupp Centaur. These came with a Kohler 340 cc 2 stroke motor (this one has a 440) and snowmobile automatic belt drive. Being a fan of all things odd and unique, I fell for this machine as soon as I became aware that these were produced. The Rupp I knew made minibikes. I had never seen one of these around New England. There seems to be a concentration of these trikes in PA and Ohio. These came in Blue, Red, Yellow and either Black or White, depending on who you talk to.

This will do 65 but I like to keep it under 50 mph. The driver sits below the passenger, who uses the stirrups that fold down and the back rest flips up from the solo driver position to the passenger back rest.

The trunk is large and will be filled with jumper cables, tools and 2 cycle oil instead of luggage for that long trip you won't be making on this fun, but best keep local, 3 wheeler. Yes, people do get shock and awed when this beast putts past.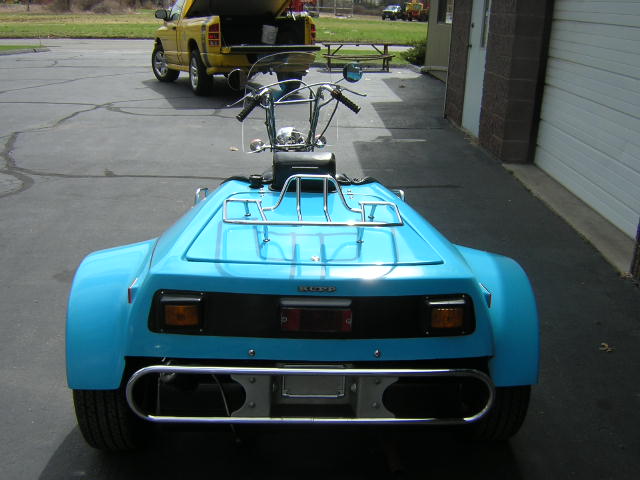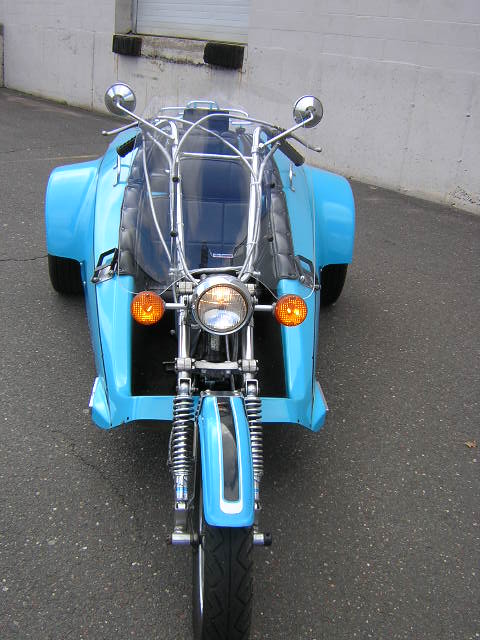 Here we have the illustrious Rupp getting ready for the now famous Simsbury Memorial Day Parade. Rat rods, Old Cars, Banana bikes, Motorcycles and even some Veterens show up for the longest mile in any State. Note helmet from the movie "Gladiator".