Page 28 - 1964 Harley Davidson Sprint 250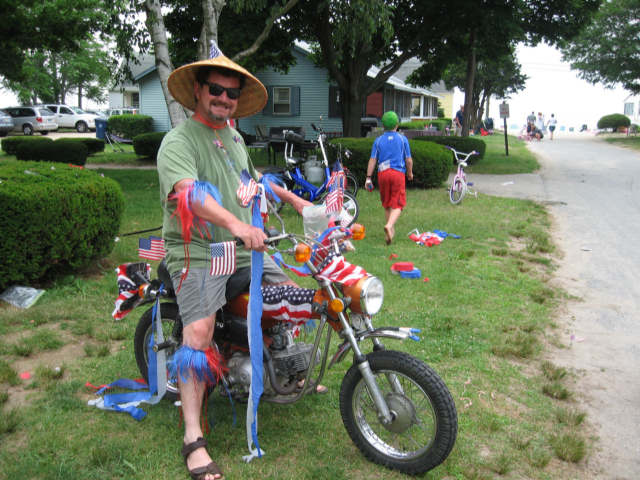 I am often asked if the motorcycles are driven. I have 3 catagories of motorcycles that I own. One: Registered and ridden ofter, of which there are 6 or 7. Two: Running and taken to shows for judging and Three: Parts bikes, bikes in parts or projects still in a hopeful state. See above. Me and a Catagory One bike all ready for the July 4th Parade in Old Lyme, CT. A misty Long Island Sound meets the end of the road. Not too shabby...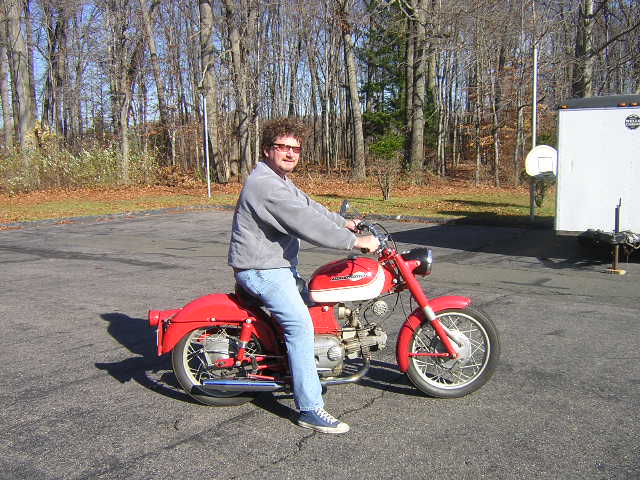 Here are a couple of category Two bikes getting run for a few miles. Top is a 64 HD Sprint 250 having a scoot in the Fall. This was about to be the bike of choice for the next Moto Giro, until I detected a crack in the triple tree.
The 59 BTU gets run enough to keep her looking new. She is a wonderful bike if you look past the stock petcock.