Page 27 - 1968 Honda CL90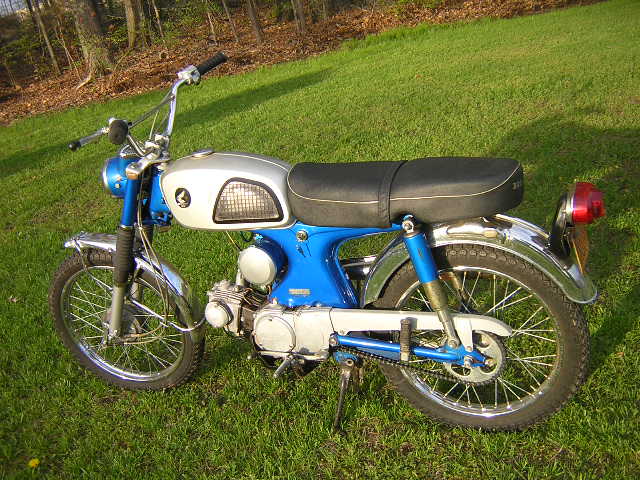 This is a 1968 Honda CL90 shown in the condition that I found it in. This is a very low miles original machine that was crashed early on in it's life and then stored away for decades. The handle bars are bent, the front fender is crinkled, there are a few dings in the tank and a lever has an interesting curl to it. I think the recent owner last the battery cover when he was fixing it up to sell. This is a 4 speed with a clutch unlike the other Honda 90 I have, the ST90, which is a 14" wheeled version of the CT70.

This bike flies. It has bigish frame and wheels and enough motor to move along just fine!