Page 25 - 1968 Triumph Trophy 250 single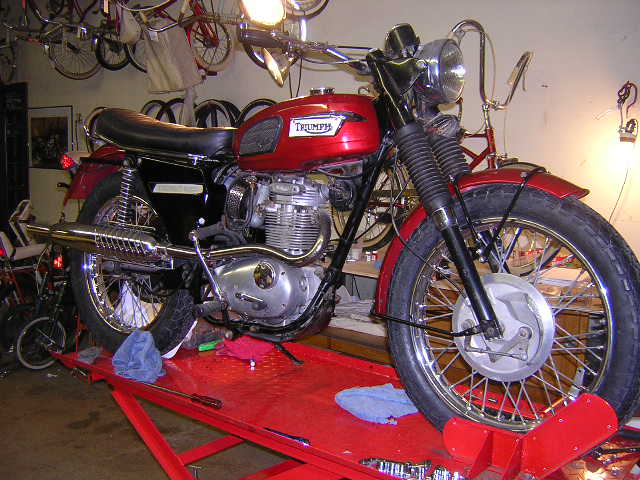 Well lookie here at who has 4 motorbikes! W, hersely has bought this 1968 Triumph Trophy 250 single with the high pipes. You can start this bike with your hand. That kinda of means that the actual owner of this gem can almost start it with her foot, butt, leg, torso, chest and LOTS of gravity. WE can't wait until Spring cometh. This should be fun to buzz around on.

If all goes well, this will be her Moto Giro bike for this Fall. She has a desire to avoid what the other riders call "monkey butt" or what is also known as, in the medical world as "psphinctiassis". This is from the Latin for "Sore Starfish". Not being sure what that means, we will take this in good faith and not give it another thought.
Outside in the sun. This bike has proved itself to be good quirky fun.