Page 23 - 1966 Harley Davidson M-50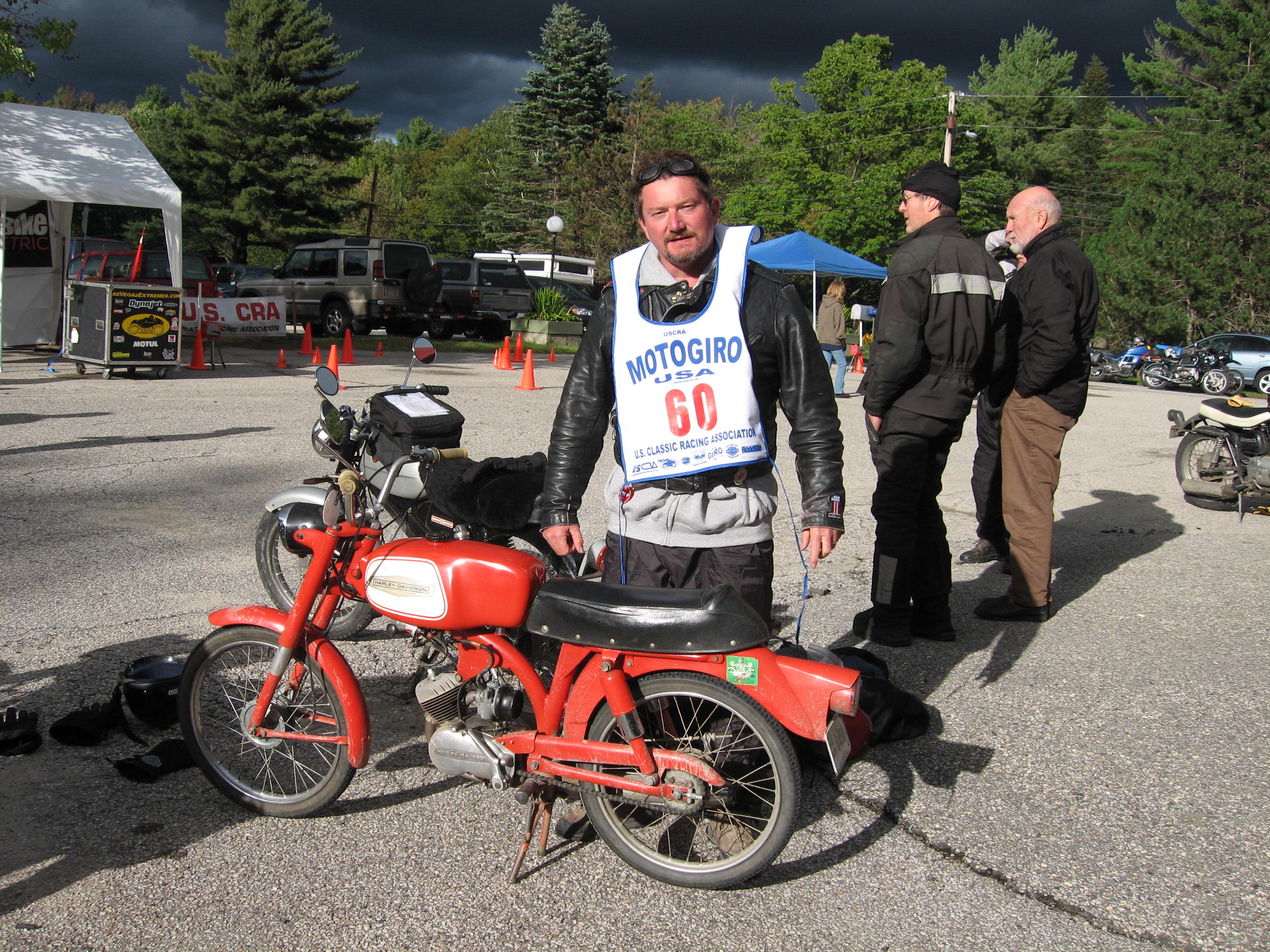 Stormy and 50 degrees in Vermont at the 4th Moto Giro. I was very glad to be a part of this AMA event even though my ars was not quite as happy. This is me after 128 miles on the 1966 Harley Davidson M-50 (M stood for Mis use, that day). All in all she performed well, excepting popping out of 3rd (top) gear going up hills, in the rain. I have Guy from Sonny's HD in Lowell MA to thank for how dependable she was!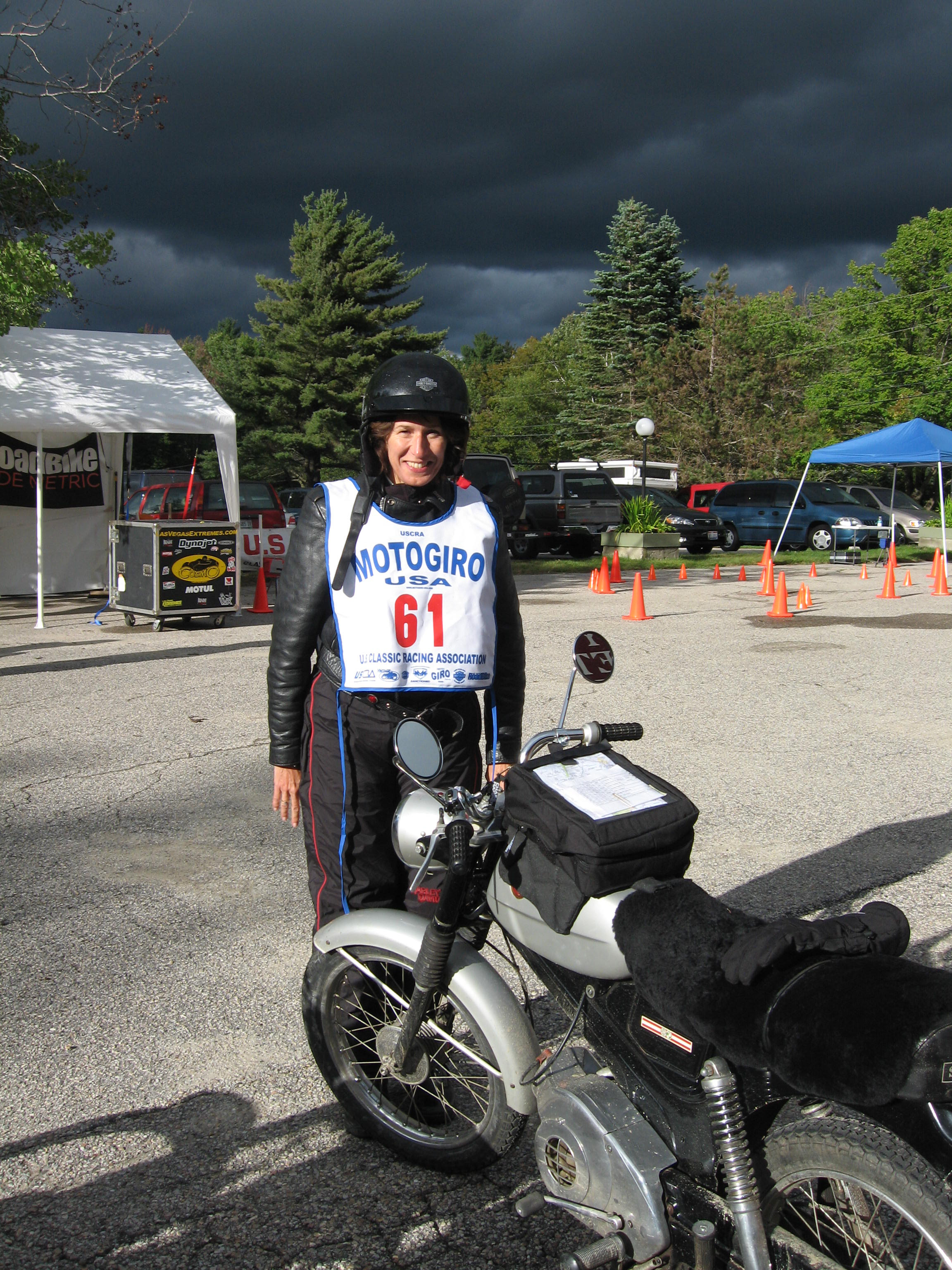 Here is valiant number 61 squinting into the sun with a big dose of reality behind her. We actually stopped riding after mid afternoon on Saturday and not at all on Sunday. I did not quite figure on the scope of this event. We will be there next year to try again and maybe even compete to a small degree.

We had to join 3 organizations to be eligable to race here. The whole experience made us better bikers and helped in expanding our horizons in the hobby. Thanks!