Page 22 - 1966 Sears Puch 50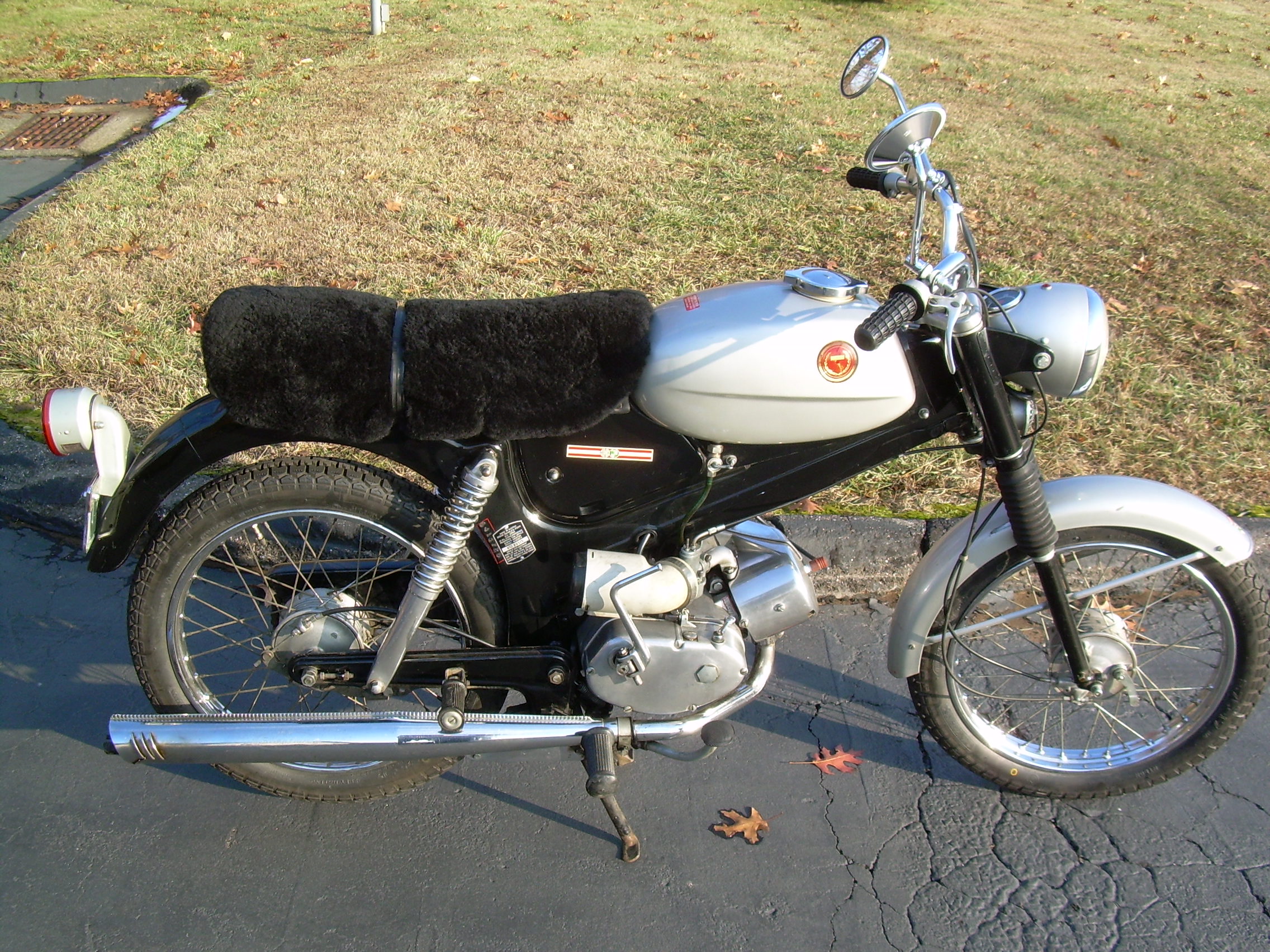 What? You think this looks like a girls bike? Well it is, but is also a very useable 4, 2 stroke speed, 50cc machine. This bike has been used in the recent Vermont Moto Giro. And by that I do not mean what you get when you eat greek food in your car, I mean a vintage motorcycle (pre 68) race (kinda) in tough terrain for a long distance (2 days). This race is a blast and can make a cowboy out of a man and a man out of a woman.
Would you look at that cast cover. There is a fan inside that shroud that cools the cylinder and looks futuristic in doing so. Puch made this in 1966 in Austria I .. er think. If I am wrong please call '1 800 WTF are you thinking' and I will have it straightened out.
Did I mention that Wanda owns this one ? That is 2 and counting...
| | |
| --- | --- |
| | Nice Sear's badge in red and gold. Below is the Puch decal on the tool box. |