Page 20 - 1956 Harkey Davidson KHK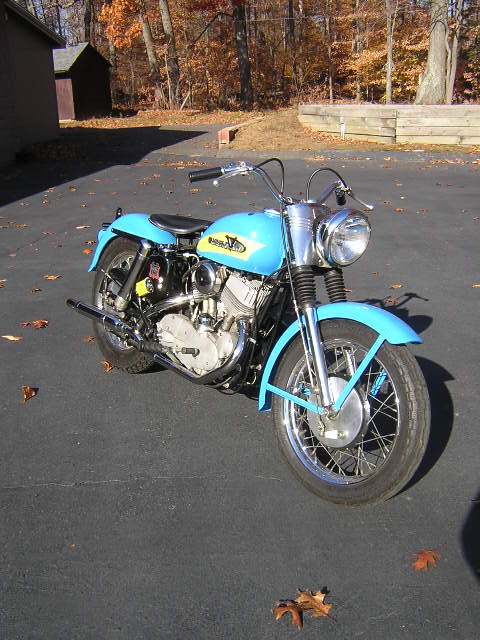 This HD KHK is a 1956. She is a flat head 883 cc. I think they are beautifully designed. This was HD's 1st attempt to compete with the British invasion. The next try was the very successful Sportster that started in 1957 in a model with a lot incommon with this bike excepting the "NEW" improved engine it boasted.
This project was a bad experience turned good (and very expensive). Bought from Doc's Cycle (by Kingston NY) a year ago as a loosly assembled paint and show project. Doc assured me that the bike was correct and complete except for this bolt and that bolt there.

A little digging revealed a patch work tank with wrong emblem mounts, a horn bugle that could not be made to fit, missing clutch parts, wrong tail light, no plate bracket and a carb that had wrong everything. Did Doc stand behind his sale? No. Doc took the money and ran.

This machine was finished by Charlie of CS motorcycle supply in Windsor, CT. Charlie and company were honest and dedicated. They located an impossible to find tank and carb and finished this bike quickly and reasonably. Thanks!