Page 18 - 1960 Ariel Leader 250 2 stroke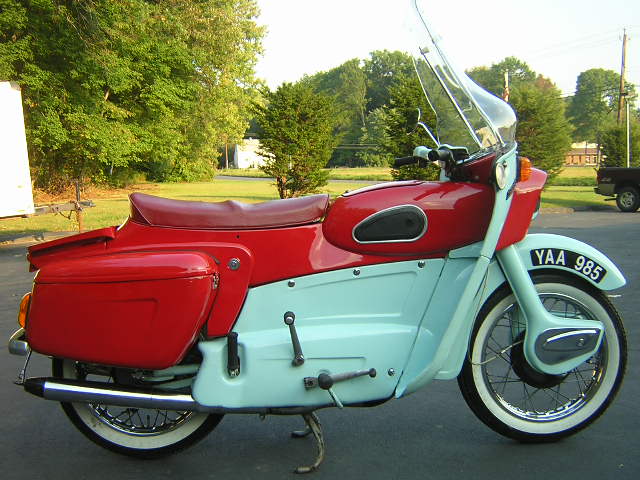 1960 Ariel Leader 250 2 stroke. I got this "restored" from a New Jersey dealer. What a load. Not only was it half wired, but the engine was missing peices that caused it to sieze after 5 minutes of idle. I had hoped that this would be easier than restoring the 57, but now the 57 lower end is in this one. So much for selling off the spare one to help finance this project.

Well it sure is a terriffic design.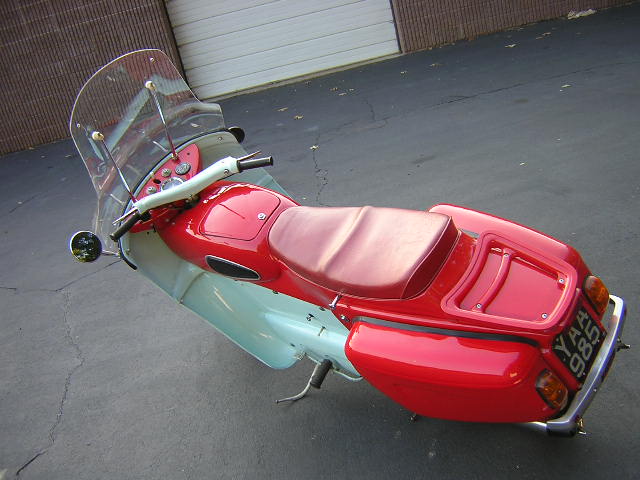 Below is 58 and is destined to be a parts bike. The 60 needed a carb, main bearing and shaft among some other bits and bobbles...