To contact the site administrator, email him at musclebikemuseum@aol.com
Page 52 - The Iverson Bandito.
To say I have searched for this a long time is a bit of an understatement. With apologies to my NOS 10 speed Chopper, The Dragger,

Targa

Mustard

HBR

,

Voilet

reverse screen Ray and

SS5

, the

NEMBM

proudly presents my most

favoritiest

muscle bike in our stable: The Iverson

Bandito

This view shows the seat and stripe. As you may have guessed, the seat is built on a thick piece of lumber. The impressions on the sissy bar make this part a problem for restorers.
The original ads for this bike shows different chainguard art work, bars and wheels than this one has. I am guessing that this bike here is how this model hit the stores. The bars and wheels are commonly found on many Stelber bikes.
The green looks more pastelish in these pictures that it really is. The green is a very attractive metallic.
I was VERY surprised to find that these fenders are steel and not plastic like they look.
The bike is very heavy and is quite unstable to ride. The frame flexes from the torque exerted on the upper rear by the seat and sissy bar. This frame has repairs where the bottom bracket welds failed and where the pressed joint at the drop out needed tack welding. I chose not to grind and repaint the welds.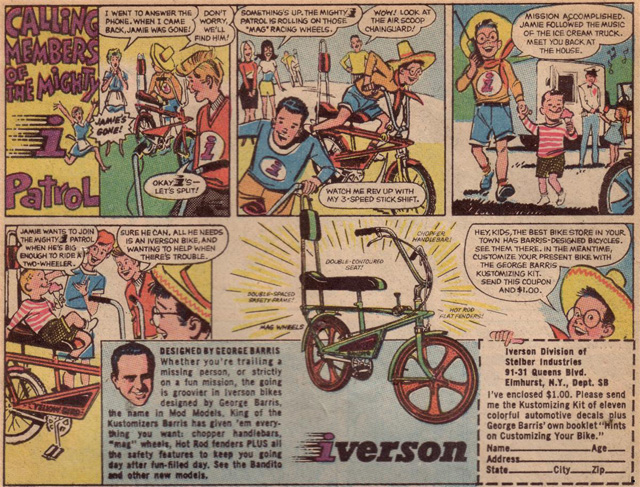 George Barris Comic book advertisement! Note the "Yellow Bird" in the comic.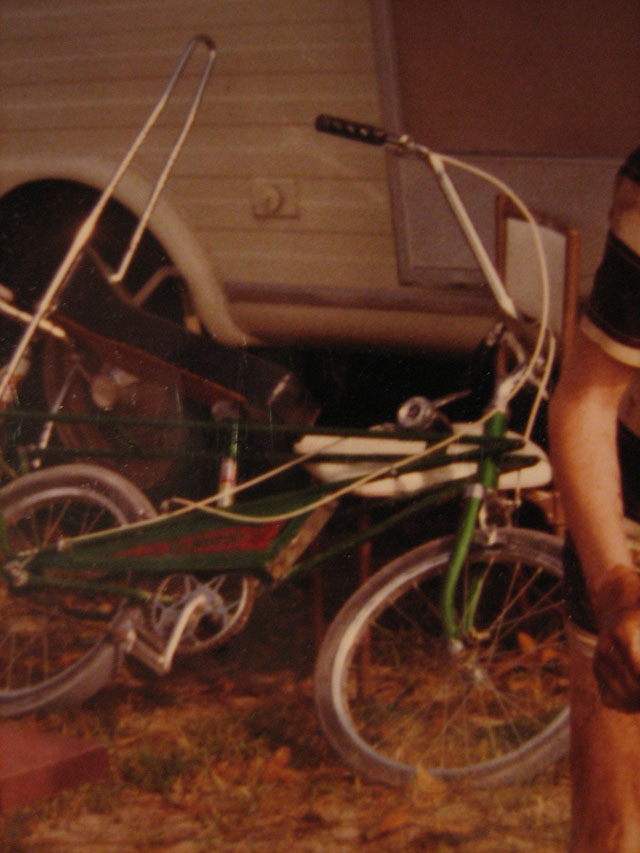 Actual Bandito caught in the background of a vintage photograph. The heavy fenders and pad are already a casualty to the unKustomizing of Youth. Could the cables be more in the way of bicycling? Do you think the riders bell bottoms shift much? Man, I love this clusterfest of a bicycle.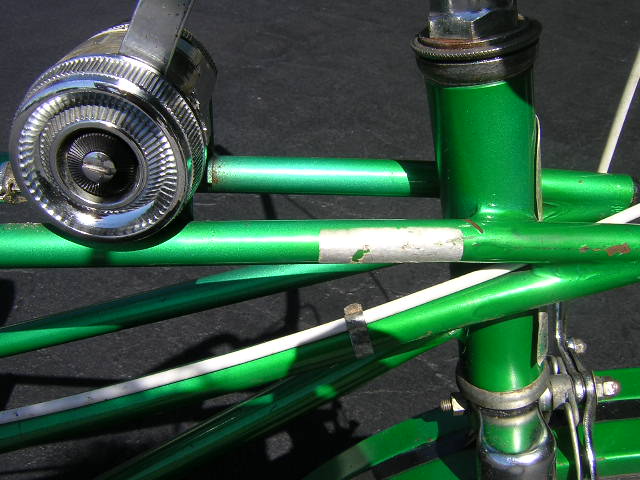 Faded "Barris" signature sticker. Looking nothing like George's real signature.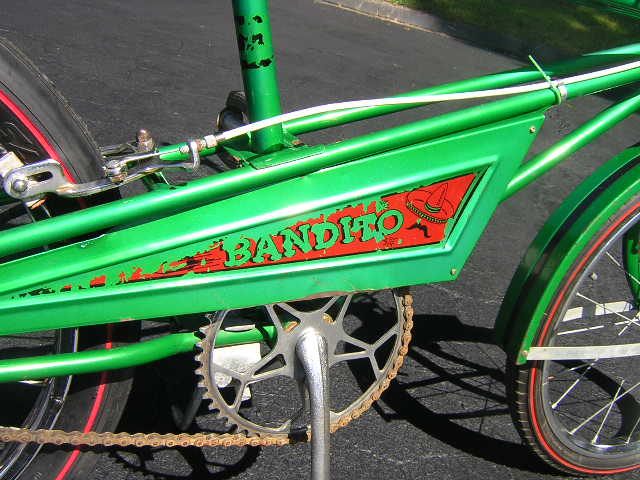 Decal is chipping, but is still mostly there.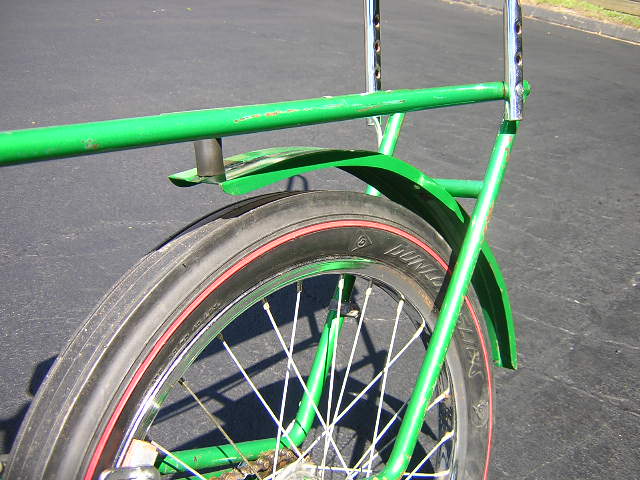 Wow, does that look dicey! If you own one of these, your Dad better be a welder!